Initiator – Lanyard Pull Initiator (LPI)
Keeps the energy going. And going.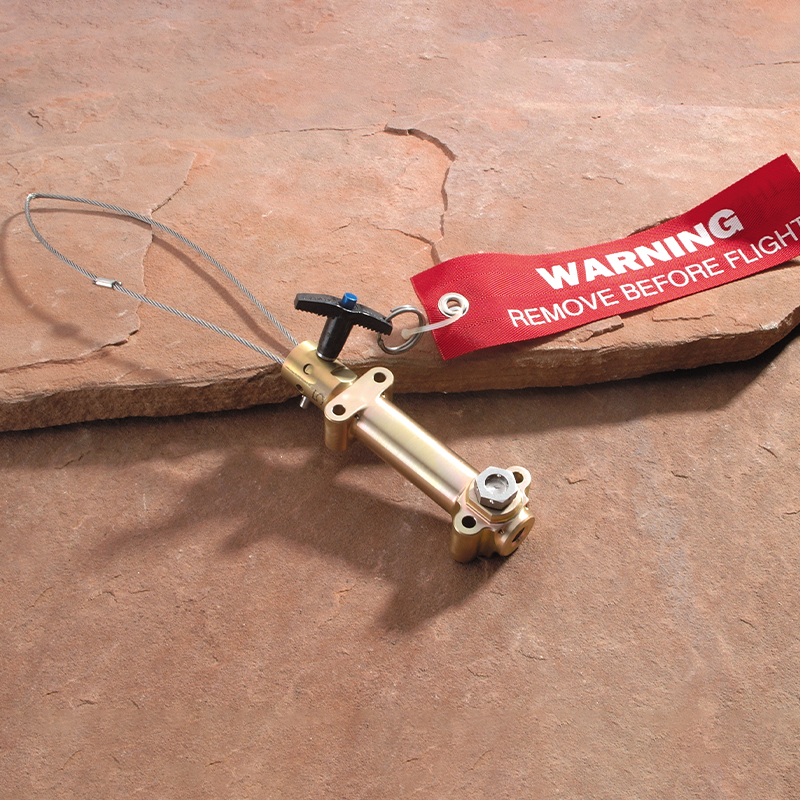 Lanyard Pull Initiator
The EBAD Lanyard Pull Initiator is composed of three major components: a firing mechanism, a delay cartridge and housing and serves several key functions. Most commonly used in a secondary function of initiating destruct charges after normal separation to preclude re-entry of live explosive components, they may also be used in test programs to destroy the live ordnance of a staged missile segment intended for recovery and examination. It works when the firing mechanism is pulled via a lanyard and has been designed to meet range safety requirements for Inadvertent Separation Destruct Systems.
All the energy without sacrificing safety
Safety is critical for any mission and the Eastern and Western Test Ranges have approved all EBAD LPI designs to the requirements of EWR 127-1 and RCC 319-99. Further safety measures to provide increased launch pad safety include the option of a customer-defined pull force shear pin applied to the lanyard firing mechanism to prevent inadvertent initiation. Our innovative designs simplify system architecture by incorporating an integral pyrotechnic time delay assembly for proper sequencing delays. EBAD offers designs that meet actuation requirements but we also can design any specific system specifications to meet your mission requirements.