MPLC® Tactical Line Charge
The Freedom to Move. The Power to Survive.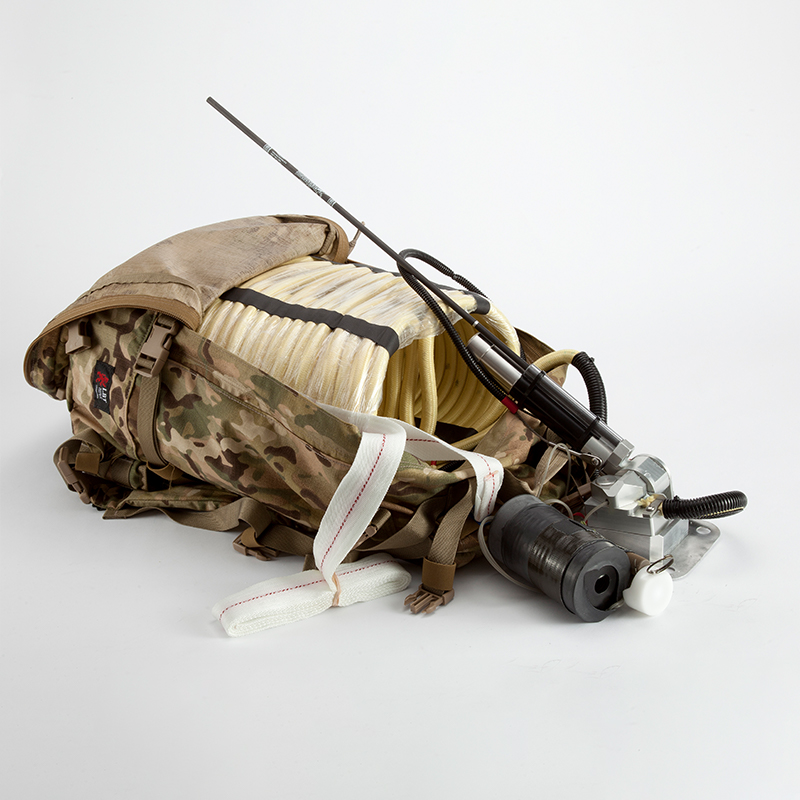 The MPLC® Tactical Line Charge is a lightweight, man portable line charge; rocket launched explosive line charge system that assists in breaching through a complex mined or trip-wired environment. The MPLC® Tactical Line Charge, NSN # 1375-01-593-8347, provides a precise, portable mine clearing weapon system at the small tactical unit level providing the ability to conduct clearing operations in urban and complex mined or trip-wired environments. Mobility and survivability is increased due to immediate precision fire from covered or concealed positions.
The MPLC® Tactical Line Charge system is self-contained in a backpack designed for carry and deployment by one soldier. The system requires no additional special tools or equipment, however, a hammer, may be needed to secure the launch pad to the ground. Once the system is in place, a shock tube firing system will initiate the rocket and detonate the line charge.
MPLC® is composed of a plastic bonded explosive line charge, a small rocket motor used to deploy the line charge, an arresting strap, a launch rod, and dual shock tube housed in a SKIN-PACK® Detonator Assembly.