Sever High Strength Stainless Steel Cables
The EBAD TiNi™ Cable Cutter uses powerful Bellville springs in conjunction with a specially designed blade and anvil to sever high strength Stainless Steel cables. This is an effective means to release payloads in emergency applications such as Search & Rescue. As with all EBAD TiNi™ products, it is fully resettable and available in a variety of sizes and embodiments.
---
NEA (Non-Explosive Actuators) – As with all EBAD TiNi™ products, the Cable Cutter is non-pyrotechnic and field reset-able with a minimum qualified life of 100 cycles for the Actuator, and 10 cycles for the replaceable Anvil and Blade.
Field Reset-able and Reliable – The Cable Cutter is reset by re-cocking the Bellville stack which can be accessed through ports machined in the sides of the Actuator upper housing.
Redundant Firing Circuit – As with all EBAD TiNi™ Actuators a redundant SMA circuit is incorporated. This provides complete electrical redundancy as well as mechanical redundancy for the critical trigger element.
Fast Acting – By directly passing current through the SMA element, TiNi™ Cable Cutters perform in millisecond time frame making them ideal for instantaneous release applications such as those encountered in search and rescue operations.
Auto Shut-Off Switches – Simple Auto Shut Off Switches are incorporated into each Cable Cutter to protect the Trigger. This makes them very "user friendly" and operable from a wide range of current and voltages.
The C1000 Cable Cutter is capable of cutting Stainless Steel wire rope rated to a minimum tensile strength of 1000 lbf (4448 N). The mil spec cable is 0.093" in diameter and available from EBAD with full certification, in length's up to 50 feet. As with all EBAD products, key attributes of the Cable Cutter include:
Features:
Non Pyrotechnic and Field Reset-able
Redundant Firing Circuit,
Maximum Reliability Thru

Design Simplicity
Pedigree, and
Testability
* Reset Tool Provided by EBAD.
---
Function Time at Various Temperatures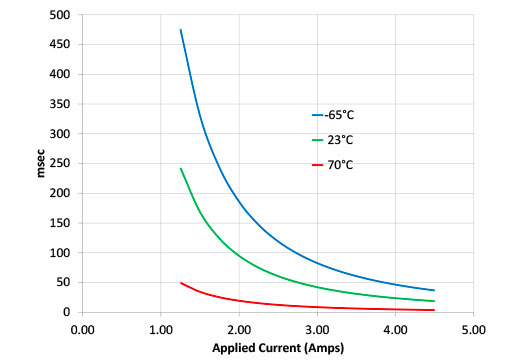 Nominal values for reference only.
---
C1000 Details
Specification subject to revision. Contact EBAD for detailed ICD (Interface Control Drawing).
All EBAD TiNi™ standard Cable Cutters are rated for a minimum life of 50 actuation and reset cycles. For continued testing, EBAD provides reset tools of various shapes and designs. In some cases, customers require custom reset tools to accommodate space constraints. These can be readily designed and manufactured to suit application needs.
Standard Cable Cutter reset tools come in two basic designs – A bottle opener style with folding arms and a basic jackscrew type that is turned using a "T" handle or torque wrench via a hex head. The table below provides a list of reset tools for each of our standard Cable Cutters.
Note: Contact EBAD for detailed ICD (Interface Control Drawing).
For pricing, or more information on how to order: