Fast Acting for Many Aerospace Applications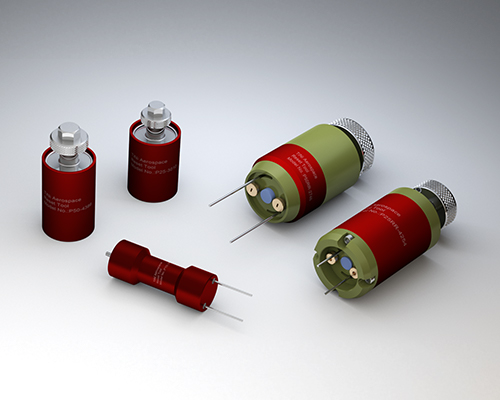 All EBAD TiNi™ standard Pin Pullers are rated for a life of a minimum 100 actuation and reset cycles. For continued testing, EBAD provides reset tools of various shapes and designs – A few of which are shown in the photo to the right.
Standard Pin Puller reset tools come in two basic designs – A manual "push-pull" type that can be used to reset Pin Pullers up to 10 lbf. (ie P10), and a jack screw type that is used to reset up to 1000 lbf. All are simple to use and can be readily customized to suit application constraints.
Reset Tool Details for TiNi™ Pin Puller Options
Note: Contact EBAD for detailed ICD (Interface Control Drawing).
*Commercial Item per FAR 2.101